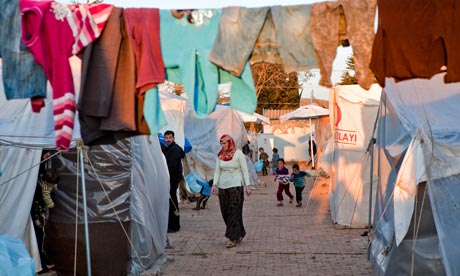 We are pleased to announce the website 'Syrian Refugees. A snapshot of the crisis – in the Middle East and Europe',
www.syrianrefugees.eu
More than 2.5 million Syrians have fled their homes since the outbreak of civil war in March 2011, taking refuge in neighbouring countries or within Syria itself. According to the United Nations High Commissioner for Refugees (UNHCR), over 600,000 have fled to immediate neighbours: Turkey, Lebanon, Jordan and Iraq. The Migration Policy Centre (MPC) at the European University Institute together with its scientific correspondents in the Middle East conducted a series of case studies at the end of 2012. A website produced in close collaboration between a
team of journalists
and these local researchers, under the auspices of the MPC, paints a broad picture of the worst refugee crisis to affect the region in years. It also examines the role played by the
European Union
: both in providing humanitarian aid as well as accepting refugees.
Absorbing the massive influx of refugees has been an enormous challenge for Syria's neighbours, with strong implications for the stability of the entire region. We hope this website – and the research papers linked in the country profiles – can help understand the context behind the crisis.