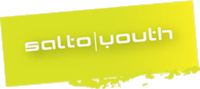 1-10 December 2013 | Sarajevo, Bosnia and Herzegovina
Training aims to equip young people with competencies to develop local and international projects that promote peace, intercultural dialog and are against violence and hate speech.
DURING THIS TRAINING, PARTICIPANTS WILL:
Learn about the Concepts of Peace – peace building, peace keeping, reconciliation;
Discuss about the Culture of war and culture of peace ;
Gain knowledge and awareness of Hate speech, conflict and intercultural understanding – concepts, practices and tools;
Get the chance experience the exchange of community and share your personal experience of conflict;
Find out about Divided communities across Europe – what they are and how many we actually have?
Expand their knowledge about Peace building in divided communities and get the real example by visiting divided communities in Bosnia and Herzegovina (Mostar and Sarajevo);
Learn how to link and implement educational/culture and art/environmental/volunteering projects with broader aim of peace building;
Get the introduction to Project management;
Use the Open space for ideas and preparation of actions, initiatives or projects of participants organizations;
Chance for Networking and follow up of the TC;
Get support for Self reflection on learning process and evaluation.